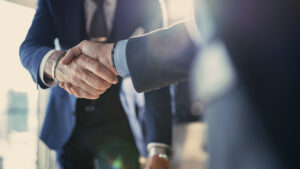 Engineering solutions company Actavo have appointed TMC to provide their mileage capture and fuel management service, Fuel+.
Actavo's company car and cash allowance drivers use TMC's app, Mileage Track, to record their business journeys.
TMC also take a direct feed from Actavo's fuel card provider and carry out advanced audits on every fuel transaction and business journey.  This includes checking for unusual activity such as overfills, small fills, multi fuel and excessive fuel card use on motorway.
Overlaying fuel and mileage data, TMC provide Actavo with an online dashboard that provides an overview of fuel spend together with information about the fleet's performance including cost per mile, mpg and carbon emissions.  At the end of each month, drivers submit their odometer readings and TMC work out the business/private mileage for each employee, which is also reported on the online dashboard.
Using this information, Actavo assess where it is advantageous for employees to opt out of BIK fuel.  By identifying where the cost of fuel is less than the benefit in kind tax they pay for it, Actavo are encouraging drivers to pay for their private fuel through a payroll deduction so they are no longer liable for the BIK tax.
Not only is this financially advantageous for the employee, removing free fuel also reduces Actavo's costs as they don't have to pay the NIC for the benefit and can retrieve the cost for fuel used by employees for private journeys.
TMC provide the payroll file for this deduction.
Click to read more about our Mileage+ and Fuel+ service or for more information on withdrawing BIK fuel.