Telematics+
Sourcing a provider and consolidating your data
Telematics+ from

TMC

includes two key elements:
The telematics market is the largest growing fleet sector across Europe. This, combined with the increased demand for complete visibility, control and cost savings, means it has never been more important to ensure vehicles and fleets are performing efficiently.
TMC are leaders in collecting and harnessing data. We currently take feeds from all leading telematics providers and we have many standard and configurable APIs to enable this integration to be done simply and quickly.
By choosing Telematics+, you will partner with a specialist that can supply a telematics solution dependent on your specific requirements.
We look to provide a tiered approach to ensure that all levels are covered, and a simple on-boarding and transition can be achieved.
For Telematics Product sales, we have multiple solutions which are all outlined below.
TMC's own app-based solution uses the device's in-built accelerometer, gyroscope and GPS to gather key telemetry data. It's a cost-effective and easy solution which only requires a mobile phone and our Mileage Track app.
Using Bluetooth connectivity software, the app captures key driver behaviour data directly from the vehicle.
Using this data, we create detailed reports to highlight high risk drivers and demonstrate cost saving potential. The app also includes an interactive dashboard which can display driver scores for each trip.
This solution is ideal for any employee with a high percentage of personal use on a vehicle, Cash Allowance and Company Car drivers and Grey Fleet.

Automate, integrate, innovate
GO9
GO9 is robust, compact, and durable, and plugs directly into the vehicle's OBD port. Employees can easily install and remove the device, with no specialist tools or professional installation required.
The device collects rich and accurate real-time vehicle data which is pulled through to TMC via direct APIs.
This device is ideal for those assets with a high proportion of business use such as commercial vehicles and pool cars.
GO Rugged
Geotab's GO Rugged is a ruggedised telematics device for harsh conditions or external installation.
This hard-wired solution uses advanced GPS technology and g-force monitoring, whilst being IP67 rated for protection against dust and water. The device has an operating temperature of -40 to 85°C, making it perfectly suited to fleets exposed to harsh operating environments/weather conditions or fleets in industries such as: construction and engineering, agriculture, utilities, oil gas and mining, and trucking.

Providing sustainable mobility through connectivity
M210
The M210 is a self-install telematics device that plugs directly into the ODB port to capture vehicle data. The device allows you to reliably track and manage your car or van fleet using high-sensitivity GPS.
The device tracks driver and vehicle behaviour, including vehicle location and utilisation, driver behaviour scores, and vehicle maintenance codes. and sends this directly to TMC.
All this data is taken and put into extensive reports to demonstrate driving trends and vehicle usage.
The solution is ideal for company cars.
M410
The M410 is a flagship hard-wired telematics device that uses patented non-intrusive CAN clip technologies to collect real-time data from virtually any vehicle.
The robust, hidden device delivers high-fidelity CAN/GPS data to show the vehicle's live positions as well as providing detailed journey history, perfect for commercial fleets.
The M410 comes with an optional in-cab coach which includes live alerts on driving behaviour to help enhance your fleet's driving style and minimise risk.
The device sends a wealth of driver and vehicle data directly to TMC, and you can also access multiple customisable reports which provide key fleet insights on utilisation and performance.
This solution is ideal for those assets with a high proportion of business use such as commercial vehicles and pool cars.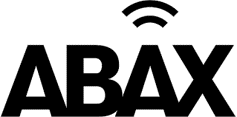 Sustainable solutions for a connected world
Telematics Device
The ABAX product is a self-install telematics device fitted to the vehicle battery. The unit begins tracking and monitoring as soon as the vehicle is started, meaning all mileage is captured accurately.
The vehicle-tracking units monitor mileage using real-time GPS technology with no delay. With an operating temperature of -20 degrees C to +60 degrees C, the device is suited to fleets working in any kind of potential adverse weather conditions.
ABAX Driver ID
A driver recognition solution in which an employee signs in prior to use of a vehicle within your fleet.
A perfect fit for pool vehicles with multiple users, drivers can login using their company issues RFID card against the reader mounted to the vehicle dash.