Mileage Track
The Industry Leading Mileage Capture App
Mileage Track
Our industry leading app accurately records mileage whilst being easy-to-use and driver friendly. Mileage Track includes a range of standard features that make your drivers' lives easier.
These include:
Journey Tracking
Drivers can use the stop/start functionality to record their trips. They simply click the 'play' icon in the main dashboard to begin their trip, and the 'stop' icon to end it.
Automatic tracking of the driver's journey via Bluetooth or the vehicles movement via GPS is also possible dependent on the vehicles within your fleet.
Please get in touch with us to enquire whether this would be an option for your fleet.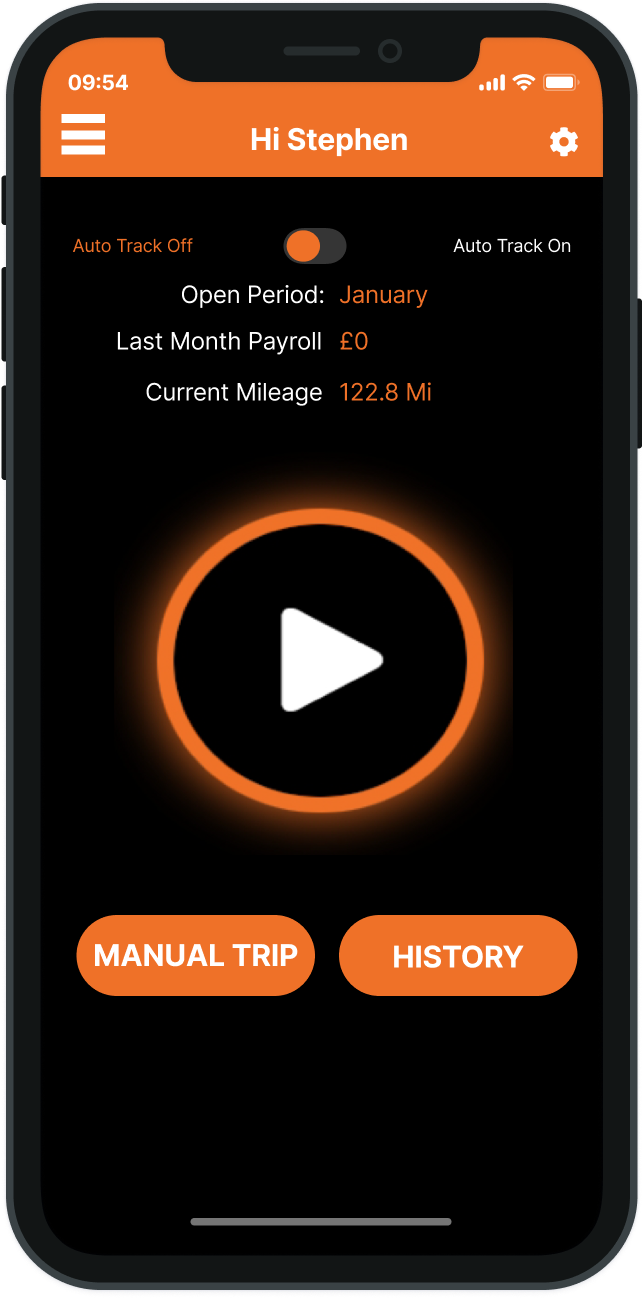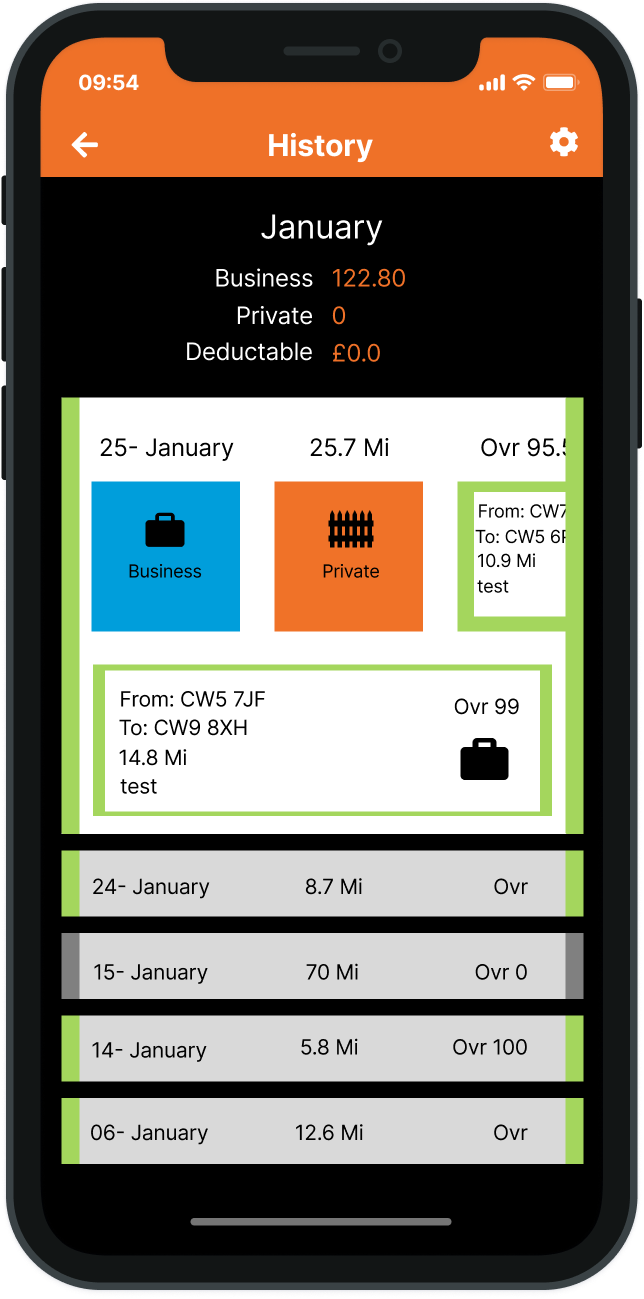 Trip History and Classification
By using the app, drivers can view the history of their trips.
Drivers can also reclassify trips as commutes or private mileage.
Multiple trips recorded within a single journey can be merged
prior to submission (e.g. stopping for fuel on a long trip),
ensuring logging your mileage is simple, clear and straightforward.
Compliance+
The app also links with our Compliance+ service, making it easy and seamless for employees to upload and complete all of the required occupational road risk and duty of care documentation.
Using the app, drivers are able to input their own or their nominated driver's licence details to initiate a driving licence check, upload their insurance documents, and complete their vehicle safety checks and risk assessments. MOT details are automatically checked online with the DVLA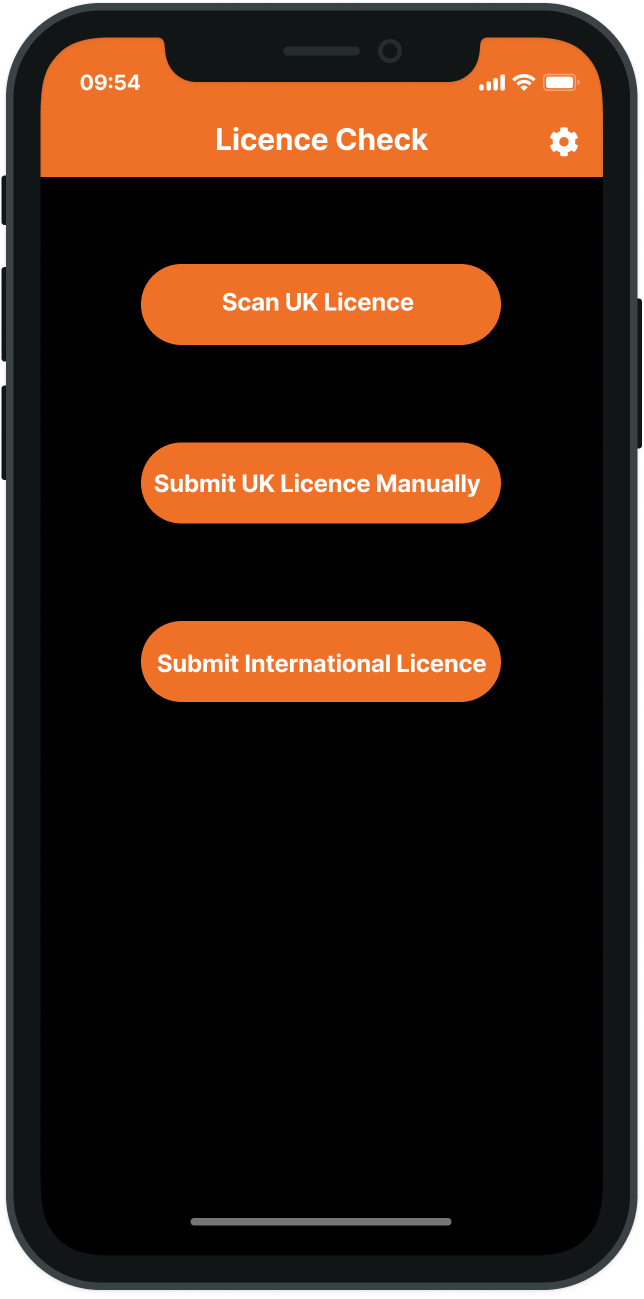 Uploading Fuel Receipts & Expenses
Drivers can seamlessly upload their fuel and expense receipts using the app.
Receipts can be scanned directly into the app using your device's camera,
meaning your employees can upload their data anytime, anywhere.
Once submitted these are sent straight to the relevant line manager for approval.
Reporting
All driver scoring is consolidated in an online dashboard, which you can use to analyse the safety and performance of your fleet.
You are provided with two key reports:
Summary report
This report displays a summary of your drivers' scores against all performance metrics. We also show overall scores by month, allowing you to identify behaviour trends throughout the year.
Trip report
This report demonstrates the score drivers have achieved against the performance metrics for each trip. It gives you detailed insight into individual drivers and how they are performing on a daily basis.
Our extensive reporting can be used to assess the risk of your fleet, demonstrate areas for improvement, identify trends and analyse the behaviours of all your drivers.