Angus Leeson joins The Miles Consultancy as Global Account Director
As fleets increasingly focus on mileage analysis as the key to lower costs, The Miles Consultancy (TMC), has appointed Angus Leeson as Global Account Director.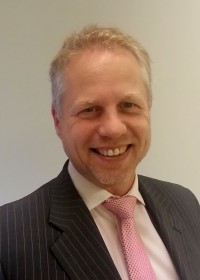 Angus gained extensive experience of managing international fleet accounts while at GE Capital Fleet Services. At TMC (www.tmcuk.co.uk) he will be responsible for developing the company's fuel card and audited mileage capture business in Europe, the US and other areas.
TMC's audited mileage capture solution is already used by over 100,000 drivers in Europe and the UK. The recently-launched Fuel+ fuel card, operated by a partnership between TMC and Barclaycard, offers international fleet operators a powerful, integrated solution for controlling fuel purchases and mileage claims.
Angus said: "Many of our corporate customers have a presence in Europe and North America as well as the UK. They want the facility to purchase fuel securely across all countries – which Fuel+ gives them, as it's a Chip & PIN-secured fuel card with VISA acceptance. At the same time, the TMC audit system applies rigorous checking procedures to mileage reports regardless of which country the driver is based in. So we offer international fleet operators a combination of reach, control and valuable management information, with multi-lingual sales and customer support service."
After starting his fleet career with Leamington Spa-based BRS Car Lease, Angus moved into international account management at GE Capital Fleet Services, where he handled clients with up to 15,000 vehicles in different countries. After 10 years at GE, he joined the corporate account management team at Fleet Alliance in 2002.
TMC Managing Director Paul Jackson said: "Fleet operators everywhere are grappling with common issues around fuel acquisition and measuring the productivity of their employees' mileage. We see very strong growth potential for the Fuel+ card and Mileage Audit in Europe and elsewhere."
To contact Angus, email [email protected] or call (+44) 7957 625061.