What is the challenge?
New for 2023, Applied Driving are launching a Global Driver Challenge where any driver can sign up and compete against our Head of Training & Education in a driving performance showdown!
How does it work?
To participate in the challenge*, drivers must sign up on the Applied Driving website and download the free 30 day trial of their app Companion+ Mobile Safety so that your driving performance can be seen!
Once signed up, drivers will then receive updates via emails once a week in November about their driver performance, including their current ranking position in the challenge. There will also be global coverage of drivers' performance by country across all social media channels!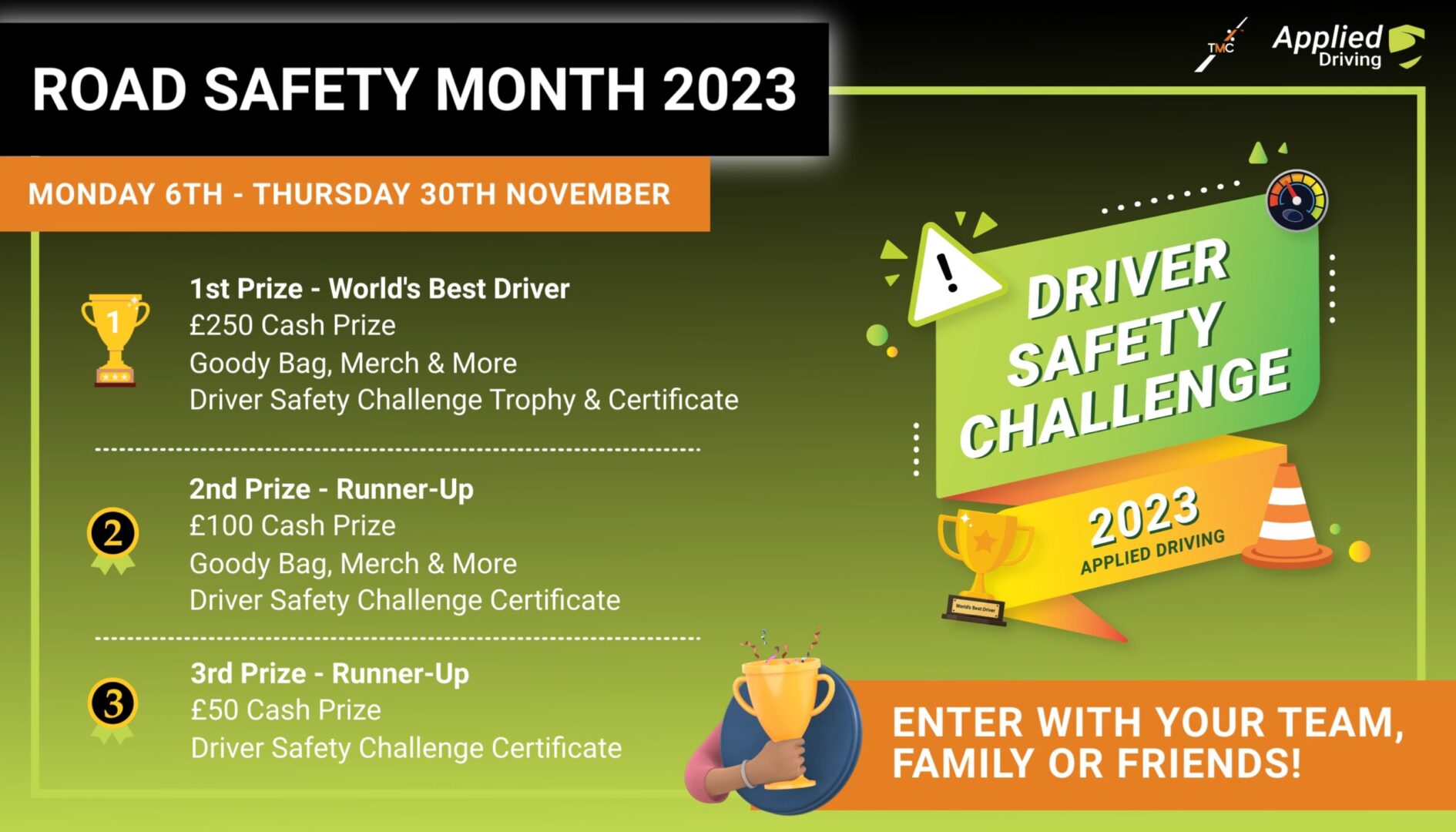 Anyone can sign up! However, if you have a fleet and are looking to try out a solution at NO COST to improve driving performance and increase driver engagement, what are you waiting for?
Organisations who choose to purchase Companion+ after the trial will be eligible for a reduced rate discount. At the end of the month, Applied Driving will be crowning their 'World's Best Driver' and runner ups will receive Cash Prizes, Goody Bags, Applied Driving Merch & More!
To sign up to the challenge CLICK HERE!