TMC International
Solutions for International fleets
TMC are a multi-award-winning, global company that provides international solutions including consolidating, analyses and data audits from multiple sources, to save our clients on average 15.4% off their fuel bills.
More recently, TMC have expanded to provide solutions relating to the uptake and subsequent maintenance of electric vehicles and modern day digital fleet management services. We also strive to assist where we can with your journey to net-zero. 
Could our international solutions benefit your business?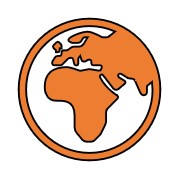 Electric Vehicles
International solutions for EVs:
TMC's real world data-driven solutions give you the full picture to take the uncertainty out of going electric.
We look at the journey profile of each vehicle in your fleet to identify where electric vehicles would work well and continue this analysis once they are deployed to measure their impact and identify where else electric vehicles could be used successfully. Read more
Safety and Compliance
Compliance+ is a holistic occupational road risk programme, designed to increase visibility and improve safety. 
It covers company vehicle, cash allowance and grey fleet drivers. Compliance+ is a modular service to enable you to select the services you need.  Everything is reported back to the business via an interactive online dashboard. Read more
Telematics
The telematics market is the largest growing fleet sector across Europe. With the increased demand for complete visibility, control and cost savings, it has never been more important to ensure vehicles and fleets are performing efficiently.
TMC, who are leaders in collecting and harnessing data, take feeds from the leading telematics providers using many standard and configurable APIs to enable this integration to be done simply and quickly. Read more
International solutions