The Council of the Institute of Car Fleet Management (ICFM) has elected TMC Commercial Director Paul Hollick as the new chairman of the ICFM, replacing Roddy Graham.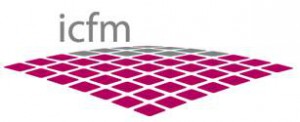 icfm_logoPaul's appointment comes into effect on November 25 at the ICFM's 2014 annual national members' conference at the Henry Ford College, Loughborough, when current chairman Roddy Graham hands over the reins.
Roddy Graham commented: 'I was delighted when Paul Hollick was selected as my deputy chairman. In the summer I advised Council of my intention to step down from my role as chairman and Council member, as I no longer have an active day-to-day interest in the industry. The advances we have made in my time as chairman would simply not have been possible without the invaluable input and hard work put into the activities of the ICFM by my fellow Council members, who give freely of their time.'
Of his appointment, Paul Hollick observed: 'I am honoured to have received the full support of Council and will have a tough act to follow when Roddy steps down as chairman.'
In the last few years, membership of the ICFM has risen by over 50%, and the organisation has been modernised with a new logo, new website, new initiatives including the BVRLA Professional Fleet Consultant Development Programme and renewed focus.
Paul added: 'Above all, Roddy has been passionate about giving back to the industry and is a strong advocate of professional fleet training as a means of developing a better career path and adding real value to employer organisations. I share Roddy's vision that one day all jobs advertised in the fleet sector should state that ICFM membership be a pre-requisite. I look forward to building upon on the progress that has been made under his chairmanship.'
About the ICFM
The Institute was established, as a not for profit organisation in 1992 in response to a clear need for professional standards in vehicle management of cars and light vans.
As fleet management has become increasingly complex due to the financial, technical, legal and political nature of the business, the Institute is responsible not only for identifying these changing trends but also for actively supporting the imparting of fresh knowledge and the development of new skills by ensuring the education and training programmes reflect the needs of today's fleet specialists..