Press release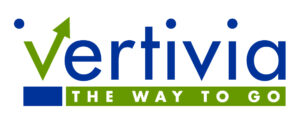 TMC, the Cheshire based Fuel Management, Data and Audit business has acquired Vertivia Holdings Limited, the Digital Mileage Management company, based in Bedford, for an undisclosed fee.
The purchase consolidates TMC's position as UK market leader in the mileage capture and fuel data management sector with a combined portfolio standing well over 350 large national and multi-national clients.
The move also sees Vertivia's Paul Miers joining TMC as their Chief Data Officer, further strengthening the leadership team. His experience and breadth of knowledge will be a hugely important part of TMC's future.
Paul Hollick, Managing Director of TMC said "We are thrilled to acquire such a good company. We have been tracking Paul Miers and Vertivia for a number of years – both TMC and Vertivia have been active in a very similar space and we expect to achieve some great things by uniting the businesses; for the benefit of current and future customers."
"Vertivia is a great technology focused business with a strong portfolio.  Mileage management is similarly at the heart of TMC and we will utilise the best of both platforms to further enhance our award-winning service.  The acquisition of Vertivia forms part of our ongoing investment into tech, data and service as we expand the business, with a focus on European data-led mobility management."
The acquisition comes at an exciting time for TMC with a technology pipeline delivering ground-breaking innovation into the sector over the coming months both in terms of products and services as well as connectivity to global platforms such as Concur.'
Paul Talbot, Chairman of IFC Group incorporating Vertivia said "Having jointly formed Vertivia in 2008 with customer service at its' very heart we are extremely proud of what we have achieved to date. The acquisition by TMC reinforces this central service ethos but will take the business to another level in terms of technological capability, geographical presence and product offering for the benefit of all."
Paul Miers, Director of Vertivia said "I am thrilled to be joining a business that, in a rapidly evolving market sector, continues to lead through innovation and excellence. It is a really exciting role that will allow me the opportunity to contribute to the fast pace of growth whilst also maintaining the connection I have to the Vertivia customer base."