Spring Statement 2019 Summary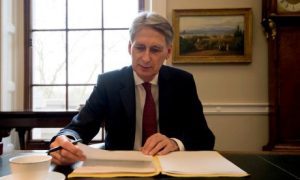 The wait for clarity on WLTP and future BIK rates goes on…
Yesterday's Spring Statement by the Chancellor offered few clues as to exactly when the government will put an end to the damaging uncertainty around WLTP and company car tax rates after 2021.
A written statement from the Treasury stated only that the government will announce its response to its recent consultation on the impacts of WLTP on BIK 'in the coming months'.
We expect the response in a few weeks, to enable proposed changes to company car BIK to allow for higher CO2 readings under WLTP to be included in the 2019 Finance Bill in the summer. They would come into effect from April 2020.
The fleet and motor industries are lobbying the government to confirm future company car tax rates for at least the next four years at the same time – to remove the current uncertainty surrounding personal and corporate liabilities from 2021 onwards.
Commenting on the Statement, Mark Sinclair, Financial Director of TMC, said:
"While the Chancellor talked today of the need to provide the country with 'genuine and sustainable choices' about its future, fleets and drivers are still denied vital information on future company car tax rates, which they need to make sustainable vehicle choices. If Mr Hammond really wants to banish what he called the spectre of uncertainty, which is paralysing the company car industry, he must ensure the response to the WLTP consultation is published within weeks, not months, together with BIK rates for the next 3-4 years."
Mobility investment to focus first on urban solutions
We will soon get a first look at how the government plans to bring together the investments in infrastructure, data connectivity and vehicle technology research that were announced in recent Budgets.
It will shortly publish its approach to 'putting the UK at the forefront of mobility' by responding to significant changes taking place in transport technology – such as the growth in electric vehicles, the development of self-driving vehicles and advances in data and internet connectivity. The title of the report – Future of Mobility: Urban Strategy – suggests the government believes cities initially offer the most rewarding technological, commercial and political prospects for new mobility concepts.
Yesterday's statement also gave details of how £60 million of investment in new schemes such as bus station upgrades, new cycle lanes and road improvements will be divided between 10 local authorities, which were selected last September to bid for shares of the Transforming Cities Fund. The grants range from £10 million for the North East Combined Authority to £2.2 million for West Yorkshire.
£37 billion productivity fund
Although the Spring Statement is only ostensibly an occasion for the Chancellor to respond to updated forecasts from the Office for Budget Responsibility, Mr Hammond used it to announce a £37 billion productivity fund intended to improve skills in the UK workforce. He also held out the prospect of a £26 billion Brexit 'deal dividend' if Britain left the EU with a formal agreement in place.