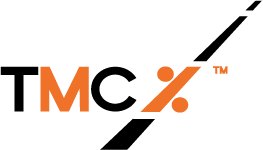 Hard on the heels of our report on ever less-accurate official MPG data, figures published  this week by Emissions Analytics (EA), a vehicle emissions measurement company, tally almost exactly with TMC's.
EA tests real-world emissions by fitting measuring devices to vehicles and driving them long distances on public roads. They report a 29% gap between actual vs. advertised MPGs and CO2 emissions; virtually the same as the 28% gap shown up in mpgs achieved by the 21,000 models on our system.
Paul Hollick, managing director of TMC, said the correlation between TMC's data and EA's findings confirmed the accuracy of TMC's fuel and mileage reports.
"TMC's sophisticated data analysis provides fleets with a whole range of useful information about how their fleet is performing, including the actual MPG being achieved by each driver on an ongoing basis. It is a positive example that our systems provide brilliant information without the hassle of adding additional monitoring products into vehicles. The information we provide enables fleet managers to review each employee's driving performance, highlights consistently poor performing vehicles, taking action where necessary.  With this information fleets can achieve cost and carbon savings all round".