ALERT: Towards the end of May, HMRC published the new Advisory Fuel Rates (AFR) effective from 1st June. The rates for petrol and diesel vehicles all increased, reflecting the surge in pump prices that have seen record highs in recent months. https://lnkd.in/ektZfRPd
The updated rates are provided below.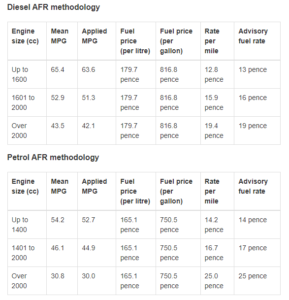 The Advisory Electric Rate (AER) remained at 5ppm which is likely to be met with disappointment and frustration.
TMC showed back in December 2021, when the rate was raised from 4p to 5p per mile, that most electric van drivers would remain out of pocket with regards to charging and subsequent reimbursement. Electric car drivers don't fare too well either in comparison to the 5p rate.
There is good news. Regardless of vehicle type or user profile, TMC can help with a fair, representative solution for your drivers that uses each individual's mileage records & fuel or charge spend.