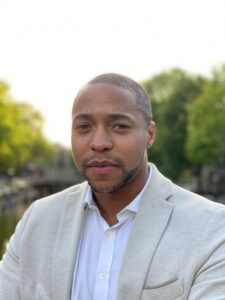 Liam Cabral has joined TMC's International sales team as Head of Market for Netherlands, France, Nordics and Italy.
Based in Amsterdam, Liam's role is to help service new and existing European customers and grow TMC's footprint through product development, specific to each market's needs.
With a keen interest in mobility and transport management, Liam's experience includes roles within ALD Automotive, Air France KLM and in the Corporate Sales team at PSA Peugeot Citroen Nederland.
Liam says 'TMC is a very strong and agile business and I'm delighted to be a part of it. TMC's ability to simplify and harmonise various streams of global mobility data at every level provides businesses with valuable insight, driving efficiencies and cost savings.'
Paul Hollick, 'We are delighted to welcome Liam into the team.  Demand for TMC's unique services are continuing to grow at an exponential pace across Europe and Liam will be instrumental in the delivery of our services to both new and existing customers in the Dutch, French, Nordic and Italian markets. His experience, expertise and energy are already great proving to be a great asset."