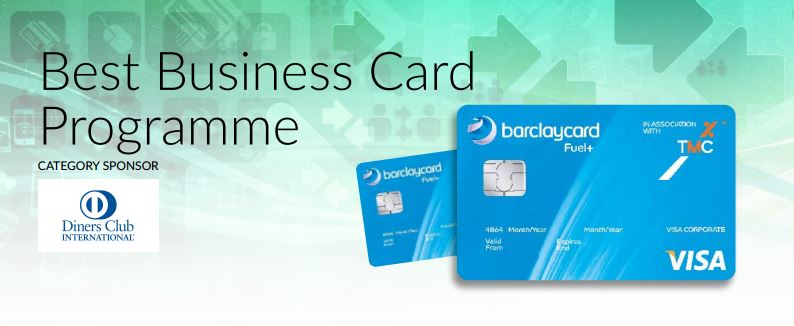 Barclaycard Fuel+ in Association with TMC is the Best Business Card Programme  of 2015, it was announced at the annual Cards & Payments Awards held at London's Grosvenor House Hotel on February 5th.
'Our independent judging panel had a challenging task of choosing the winners from many high quality entries,' said  Michael Harty of the Cards & Payments Awards.
'Barclaycard Fuel+ impressed the judges with the range of features and global acceptance which greatly assists corporate fuel management.'
The selectors noted that prior to Fuel+, no UK Visa or MCI issuer had addressed the UK fuel market. This was largely due to high barriers to entry and lack of compelling, differentiated propositions.
About Fuel+
Developed by TMC and Barclaycard, Fuel+ is a single, powerful, secure solution for consolidated fuel purchasing and mileage expense management. No other fuel card offers wider coverage. Powered by Visa acceptance , 99% of UK filing stations accept Fuel+ and it can be used in Europe.
Fuel+ uses cutting edge technology to deliver information to help control and reduce business fuel costs by an average of 25%. Fuel + allows fleet users to Purchase fuel via a secure Chip & PIN-verified purchasing platform. Fuel + has integrated Mileage Capture and Audit services and is fully HMRC-compliant.
To find out how Fuel+ can help your business, call 01270 525218 or email [email protected].