E-Feasibility
Are electric vehicles for you?
Deploying electric vehicles can seem like a daunting task, but we enable you to make the switch with confidence. How? By collecting and analysing your fleet's data to identify where EVs could be deployed effectively.
TMC's brand new app, TMC-e, has been designed to help businesses electrify their fleets with confidence.
TMC-e tracks drivers' journeys via GPS to assess whether an electric vehicle would work for them.
No hardware required!
The app enables businesses to identify drivers who could switch to an electric vehicle with immediate effect. As a result, fleets can benefit from reduced running costs and carbon emissions. By collating real world data, we take the uncertainty out of the electrification of fleets
In addition to collating information on the journeys, the TMC-e app asks the driver a series of short questions such as whether they own or rent their home and do they have a driveway, to assess whether a home charging point could be installed.
The app also captures information about the user's current energy supplier to calculate the expected cost per mile should the driver move to an electric vehicle.
The end result is a list of drivers who are compatible with an electric vehicle, with the supporting data behind it to give peace of mind to both employer and employee that an electric vehicle would work for them.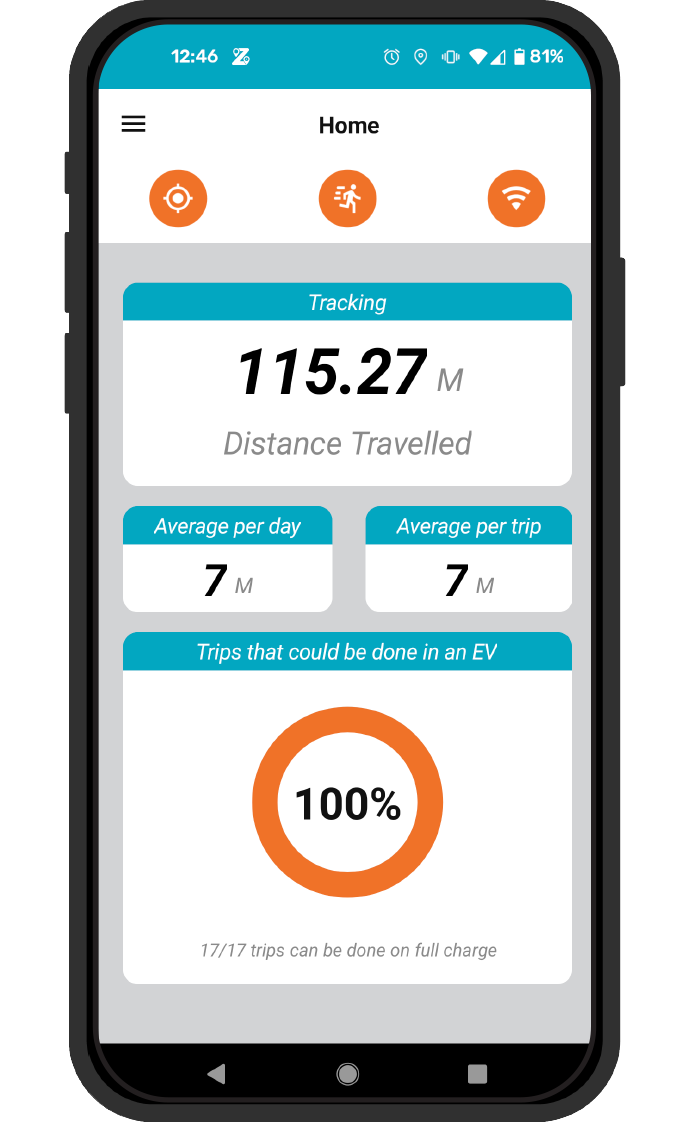 Consultancy and Analysis
Our consultants can help with the implementation of EVs.  From identifying your goals to assisting you with all the practicalities such as vehicle purchase/funding, buying/leasing charge points and employee on-boarding, they can offer their expertise at every stage of your transition to electric.
Once EVs have been deployed, we will provide ongoing analysis of your fleet's real world performance so you can monitor and evaluate the success of your EVs and identify opportunities to further electrify your fleet, in an ever evolving landscape.