Telematics+ helps aggregate, consolidate and manage the wide ranging data sets available from telematics providers. Our clients find this very useful when managing more than one telematics supplier or when moving between providers and are looking for a single view of all their telematics information.
Our multi-lingual dashboard allows you to filter all your consolidated telematics data to create specific reports, such as:
The effects driving habits have on fuel consumption
The number of hours per day spend driving
Asset utilisation
Location views
Telematics+ Brochure
Telematics+ helps aggregate, consolidate and manage the wide ranging data sets available from telematics providers.
Download
About Telematics
Our catalogue of APIs allows your data to be seamlessly acquired from your providers and mapped into a common, cleansed and understandable format. This ensures that you can apply your parameters and rules in a consistent way irrespective of the hardware solutions you are using.
Telematics+ is part of an integrated suite of solutions that reduce fleet costs, improve performance and policy adherence, and support the management of road risk.
If you don't already have a telematics provider, we can help with that too!  We have a variety of different telematics solutions which are outlined below.
TMC
At TMC, we provide our own telematics solution through our own app:
Mileage Track
Our mobile app, Mileage Track, is Bluetooth enabled, and automatically activates as soon as the driver starts their vehicle.
We use the device's in-built accelerometer, gyroscope and GPS to gather telemetry data, including harsh braking, cornering, speeding events and using your phone whilst driving (excluding Bluetooth phone calls).
From the data the app gives us, we created detailed reports to highlight high risk drivers, the cost savings made, and demonstrate cost saving potentials. The app also includes an interactive dashboard which can show driver scoring on a trip by trip basis.
GeoTab
If you don't already have a telematics provider, GeoTab, could be perfect for you:

GO9
The GO9 is suitable for employees who do private mileage in company vehicles or who use their own vehicle for business and want to be in control of their own data.
We provide Geotab's compact and durable device, which plugs directly into the vehicle's OBD port. Employees can easily install and remove the device, with no specialist tools or professional installation required. Once in place, the device starts recording as soon as the driver begins driving
Employees remain in control of their own data and they can delete all the private trips before submitting their claims or they can simply remove the device for their private trips. Journeys can still be recorded via the app/web portal at a later stage.
You'll get rich, accurate data on trip distances, times, events and much more
Masternaut
Another option is our latest telematics partner, Masternaut.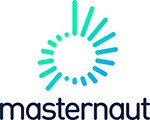 Pulse
Pulse is a simple but powerful GPS telematics device that plugs directly into a vehicle's 12v cigarette lighter port, making it an extremely simple self install device.
It is very popular to gain visibility on vehicles that cannot be equipped with permanent telematics for cost and privacy reasons namely pool cars, short hires, grey fleets and subcontractors or those small percentage of employee that cannot use the TMC mobile app due to network coverage issues.
M410
M410 is a flagship telematics device that uses patented non-intrusive CAN clip technologies to collect real-time data from virtually any vehicle.
The robust, hidden device delivers high-fidelity CAN/GPS data to show the vehicles live positions as well as detailed journey history. It can also give access to a wealth of data via the TMC and Masternaut Connect platforms, with multiple customisable reports able to provide key fleet insights on utilisation and performance.
M210
M210 combines the flexibility of Pulse with many of the additional feature and data of the M400.
The device can be used in cars and LCVs and plugs into the vehicle's OBD port and can be installed by the driver or via professional installation.
It provides live location and historical journey data, as well as advanced features such as driver behaviour scores and incident management.