Electric Vehicle Reimbursement Guide
With the UK's plug-in vehicle fleet projected to reach half a million units by 2021, TMC has published an updated version of its popular guide to reimbursing drivers of company-run or 'grey fleet' electric and plug-in hybrid vehicles.
Electric Vehicle Fuel Rates – a TMC guide shows how fleets using EVs, hybrids and PHEVs can calculate business mileage reimbursement rates.
First issued last year, the guide has been updated to include the Advisory Electric Rate (AER).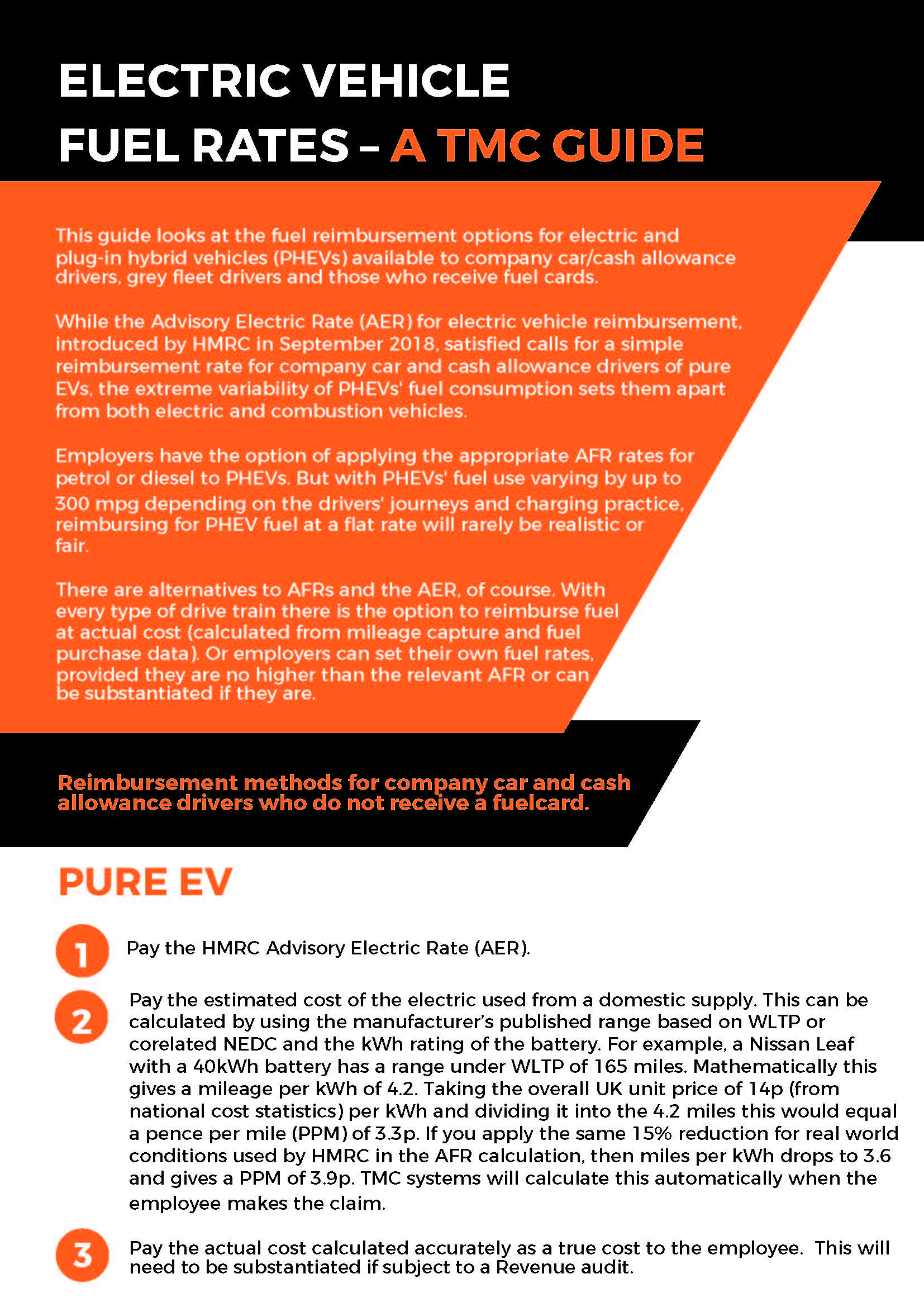 TMC's audited fuel data and driver reimbursement services cover more than 100,000 fleet vehicles in the UK and Europe. The company offers its customers automatic calculation and settlement of plug-in drivers' fuel expenses alongside its products for combustion vehicles.
Some of TMC's customers feed data from their workplace EV charging stations directly to TMC. TMC then combines this data with information from its mileage capture and expense management tools, including the drivers' use of public charging facilities, to automatically calculate accurate monthly reimbursement figures.
TMC's guide also contains advice on settling claims for business mileage incurred by private plug-in owners.
To download the latest Electric Vehicle Fuel Rates guide, simply enter your details below:
We may use the information you provide here to contact you again in the future.  Click here to find out more about how we may process your information.